The Home Invasion Clue by Clue
How to Play: Clue by Clue is a game that tests your thinking skills. It can be played alone or in a group. Solve the mystery below by going through the clues one at a time. Each time you reveal a new clue, stop and think about what it could mean, what you know from all the clues so far, and what you still need to know. After the last clue is revealed, you can read some hints or go straight to the solution!
The Situation
The home of Sasha Konstantinov, a successful businessman, is robbed while he is away. Everything of value is stolen. There are two suspects: Mikhail Konstantinov, his son, who was staying at the house, and Georges Fontaine, a well-known thief who was seen in the area.
Who did it?
Can you figure it out in 9 clues?
Clue 1
Sasha Konstantinov's home in Greenwich, Connecticut was broken into while he was away on a business trip.
Clue 2
His son, Mikhail, is the only other person who lives in the house.
Clue 3
Mikhail had large gambling debts. His father gave him no money, besides letting him live in the house for free.
Clue 4
Police found a broken window on the back door.
Clue 5
Although the house had a security system, no alarms went off that day.
Clue 6
Georges Fontaine arrived in Greenwich the same day that Sasha left. He had a ticket to leave the day after the robbery.
Clue 7
He refused to tell police why he came to Greenwich.
Clue 8
Georges has never been caught because of his careful planning and skill in disabling security systems.
Clue 9
When the police questioned Mikhail, he said, "Look at all this broken glass on the snow out here! Why would I break the door when I could just open it with a key?"
You now have all the information you need to solve the mystery. Can you figure it out?
If you need hints, click the button below.
Or click here to see the solution.
Hints
Is there anything strange about Mikhail's story?
Why was there broken glass on the snow?
If you hit a glass window, which way does the broken glass go?
Have you figured it out?
Click here to see the solution.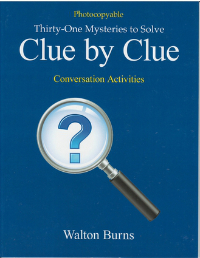 Or take a look at printable versions for students: Mystery Resources on TpT