The Preplanned Murder Clue by Clue
How to Play: Clue by Clue is a game that tests your thinking skills. It can be played alone or in a group. Solve the mystery below by going through the clues one at a time. Each time you reveal a new clue, stop and think about what it could mean, what you know from all the clues so far, and what you still need to know. After the last clue is revealed, you can read some hints or go straight to the solution!
The Situation
After losing a billion-dollar contract to her rival NB Consulting, the CEO of Stone Consultants, Sonya Stone sends a letter to the President of NB Consulting, Nora Bergstrom. The letter says "On December 22nd, you will die."
On December 22nd, Ms. Bergstrom is indeed found dead. The letter was found on the coffee table. But Ms. Stone was seen by all her employees at a Christmas party that same night.
How did Sonya Stone kill Nora Bergstrom?
Can you figure it out in 11 clues?
Clue 1
Nora Bergstrom was on the phone with a friend until 8:00pm.
Clue 2
She didn't eat or drink anything unusual that day. All her groceries were bought and prepared by her.
Clue 3
Nora was found shot to death at 8:37pm when her neighbor came over to give her a Christmas present and found the door open.
Clue 4
Security cameras show a figure that looks like Sonya Stone entering Nora's apartment around 8:15. The figure pulled out a gun and shot Nora and then left.
Clue 5
Sonya Stone's Christmas party started at 6pm and went until midnight.
Clue 6
At 8:15pm, Sonya asked everyone to be silent while she gave a speech about the successes of the company. The speech was 30 minutes long and several people videotaped it.
Clue 7
Sonya's Christmas party was held at the restaurant Chez Nous which is at least 30 minutes away from Nora's apartment.
Clue 8
Sonya grew up as an orphan with no family in a small town in Nevada. She says that her difficult childhood helped her learn to work hard.
Clue 9
The orphanage burned down years ago. However Sonya often flies back to Nevada.
Clue 10
Her last visit was on the 17th of December of this year.
Clue 11
Records show she always visits the house of a woman in Nevada who has the exact same birthday, hair color, and height as Sonya.
You now have all the information you need to solve the mystery. Can you figure it out?
If you need hints, click the button below.
Or click here to see the solution.
Hints
Why did Sonya go back to Nevada every year?
Who do you think the woman she visits is?
How can a person appear to be in two places at once?
Have you figured it out?
Click here to see the solution.
---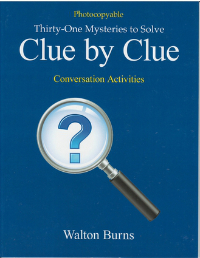 Or take a look at printable versions for students: Mystery Resources on TpT