The Easter Egg Enigma Clue by Clue
How to Play: Clue by Clue is a game that tests your thinking skills. It can be played alone or in a group. Solve the mystery below by going through the clues one at a time. Each time you reveal a new clue, stop and think about what it could mean, what you know from all the clues so far, and what you still need to know. After the last clue is revealed, you can read some hints or go straight to the solution!
The Situation
José Romero runs a jewelry store. He goes to an auction of valuable items. There he buys exactly one item: a gold egg covered in jewels. He pays $2.3 million for it. He takes it back to his store and puts it on the shelf. A few weeks later, a customer buys the egg. José charges him $300,000.
Why did José do this?
Can you figure it out in 7 clues?
Clue 1
The real value of the egg is about $900,000.
Clue 2
Two days before the auction, a man came to José's store and brought him a bag of money.
Clue 3
The bag contained $2.3 million dollars.
Clue 4
The bag also contained a picture of the egg that José bought.
Clue 5
The auction house that sold the egg is owned by a well-known gangster.
Clue 6
The man who brought the money to José also works for this gangster.
Clue 7
Police have been trying to stop this gangster by figuring out how he gets his money.
You now have all the information you need to solve the mystery. Can you figure it out?
If you need hints, click the button below.
Or click here to see the solution.
Hints
Where do you think the money in the bag came from?
Is the egg really worth $2.3 million?
Did José profit from buying and selling the egg?
Which is more important: the egg or giving money to the man who sold the egg?
Does the man who sold the egg now have a good explanation for how he got $2.3 million?
Have you figured it out?
Click here to see the solution.
---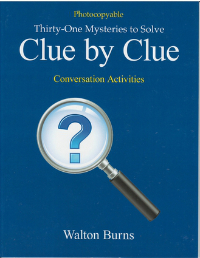 Or take a look at printable versions for students: Mystery Resources on TpT